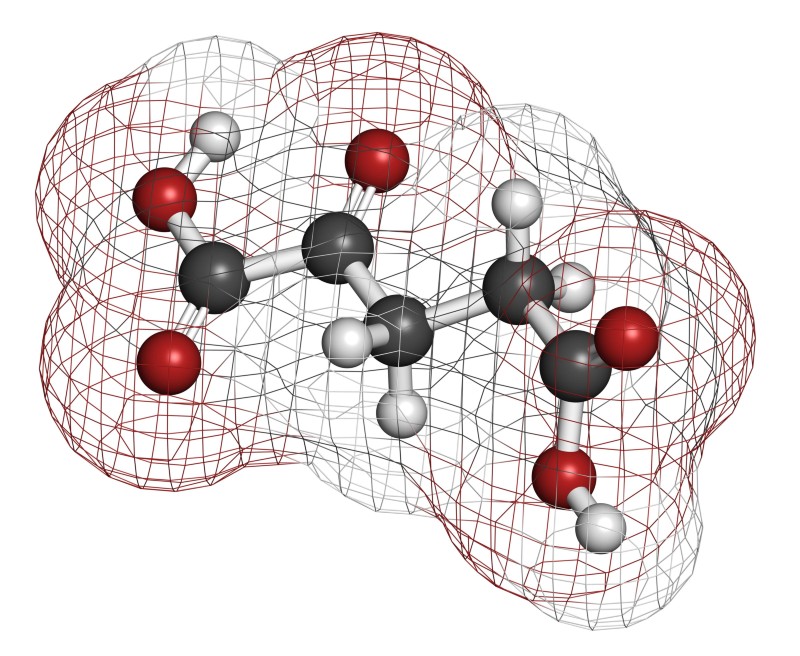 Alpha-ketoglutarate (AKG) is a key molecule that stimulates protein synthesis. It has been found to extend the lifespan of a soil-living roundworm.Biologists at the Regional Centre for Biotechnology in Faridabad, India, have discovered that dietary AKG could alleviate COVID-19-induced lung damage in hamsters
1
.
AKG protects the lungs by reducing clot formation in blood vessels and accumulation of specific immune cells.
The researchers say dietary AKG could emerge as a therapeutic option for managing lung damage caused by COVID-19 in humans. The scientists, led by Prasenjit Guchhait, found that AKG increased the activity of an enzyme called prolyl hydroxylase 2. This activated enzyme inhibits pAKt1, an enzyme that triggers clumping of platelets. The clumped platelets are known to send the immune system into overdrive. The team found that dietary AKG stopped this pAKt1-driven pathological process in the lungs of hamsters infected with SARS-CoV-2. AKG decelerated inflammation-induced lung tissue damage in severe cases of SARS-CoV-2 infection. It probably delayed or even blocked the development of acute respiratory distress syndrome (ARDS), the researchers report.
ARDS, which can develop in people who are severely ill with COVID-19, causes tiny blood clots, mucus and collagen deposits, and accumulation of specific immune cells and extracellular fluid in the tiny air sacs that enable gas exchange in the lungs.
The team found that AKG administered to hamsters through drinking water reversed these pathological processes, suggesting that dietary AKG has a rescue effect on their lungs inflamed by COVID-19.
doi: https://doi.org/10.1038/d44151-021-00075-1
References
1.

Shrimali, N. M. et al. EBioMedicine. 73, 103672 (2021) Doi: 10.1016/j.ebiom.2021.103672